Dr Warwick Smith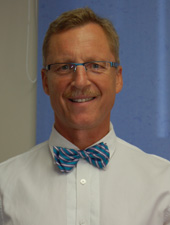 General and Developmental Paediatrician
Dr Warwick Smith is a general and developmental paediatrician who currently consults privately in St Heliers and in public at the Counties Manukau District Health Board's Kidz First Children's Hospital in South Auckland.
Dr Smith attended Auckland Medical School. He then decided to train as a paediatrician because of the hope that a child's problem alleviated early in life may result in a better outcome in later life. Paediatrics also offers the challenge of interesting problems occurring over a varied age range.
Dr Smith completed his paediatric Fellowship training in Auckland becoming a Fellow of the Royal Australasian College of Physicians in 1990. He undertook three years of further training in Boston, USA at the Harvard affiliated Children's Hospital as a general and developmental fellow before returning to New Zealand in 1994.
Since then he has continued his career in both the public and private sectors in general and developmental paediatrics covering areas such as birth defects and syndrome management, autism/Asperger syndrome, cerebral palsy, seizures, learning difficulties, ADHD and delayed development.
He also manages children with recurrent problems such as abdominal pain, headaches, enuresis and encopresis, sleep problems and recurrent illness.
Appointments can be made by contacting the 188 SPECIALIST CENTRE
PH: 09 585 0190
FAX: 09 585 0195
E-mail :reception@specialistcentre.co.nz